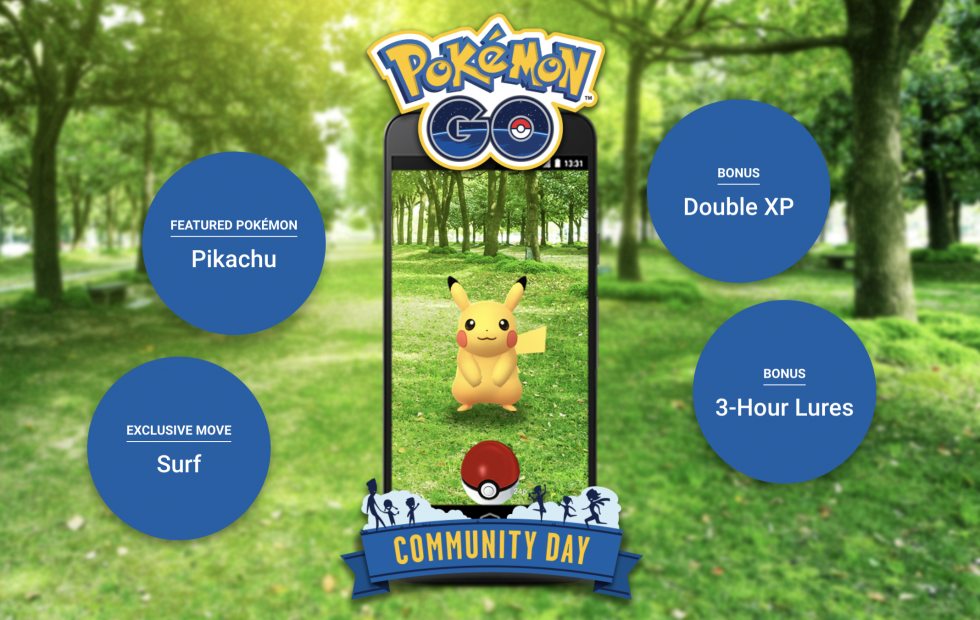 Saturday marked Pokémon GO's first Community Day.  Community Day was announced more ahead of time than a normal Pokémon GO event, however, it only lasted three hours.  This was a bit of a bummer for those of us that were working between 1:00 PM and 4:00 PM CST.  This seems to be something they've already remedied for the next event giving us over a month to plan for February.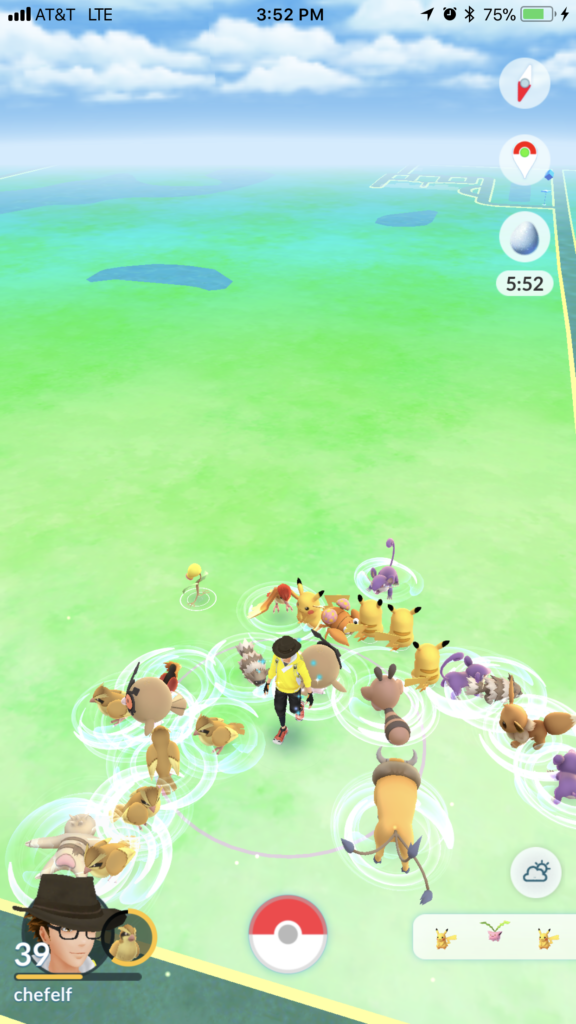 I was able to play for about 20 minutes on my way home from work, largely while I was getting gas.  Luckily for me this particular gas station is always a hot spot despite being sort of in the middle of nowhere.  I was able to catch two shiny Pikachus which wasn't too shabby.
It's worth noting that I'm seeing a ton of Tauros around after not having seen them at all in about six months.  My theory is that they may be rotating Gen 1 Pokémon soon.  I have nothing to back this up but that's what I'm going with.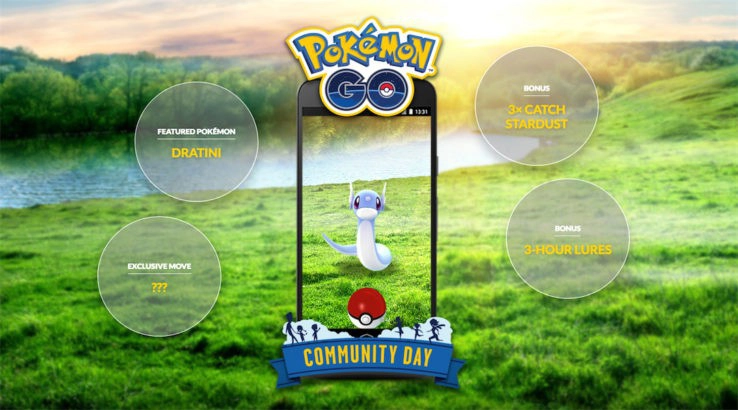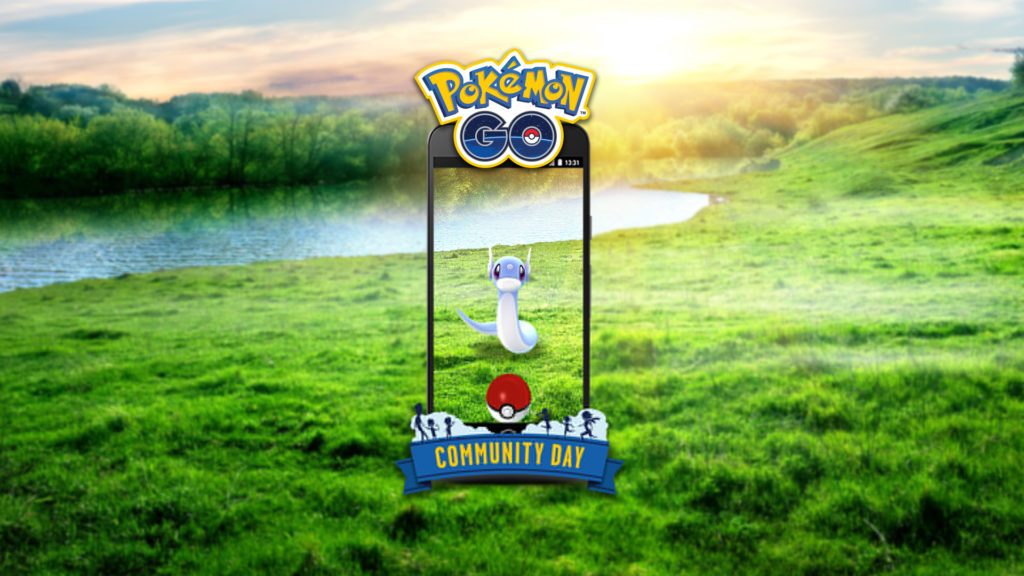 The February event, announced today, will feature Dratini as the special Pokémon.   With a month's notice I'm looking forward to actually participating this time around.  Despite Dragonite no longer being the most sought after Pokémon in the game this should still be fun.  I must admit I don't care all that much about the special moves but to catch a ton of Dratini would always be welcome.  Considering my record for Dratini caught in a single day probably stands around three I'm looking forward to bulking up on candies.  Rumors are out that this may mean shiny Dratini as well, something that would be very nice as a special release.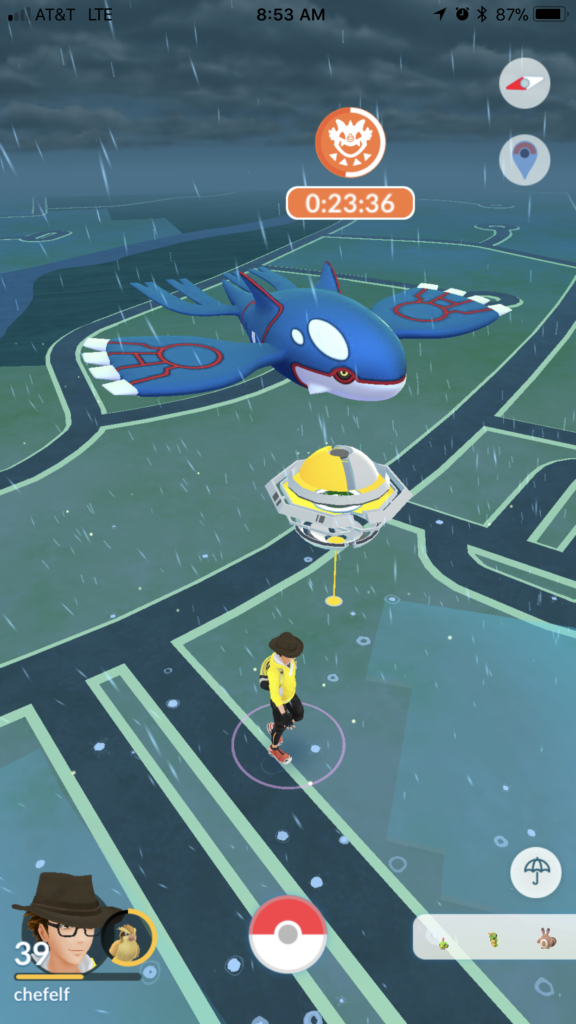 I was finally able to get out and do my first Kyogre raids this morning and things worked out very well.  It was unusually warm and the forecast said rain despite not much more than a drizzle.  This lead me to catching two weather-boosted Kyogre, matching the number of Groudon I caught during the incredible harsh weather we had here the month it was out.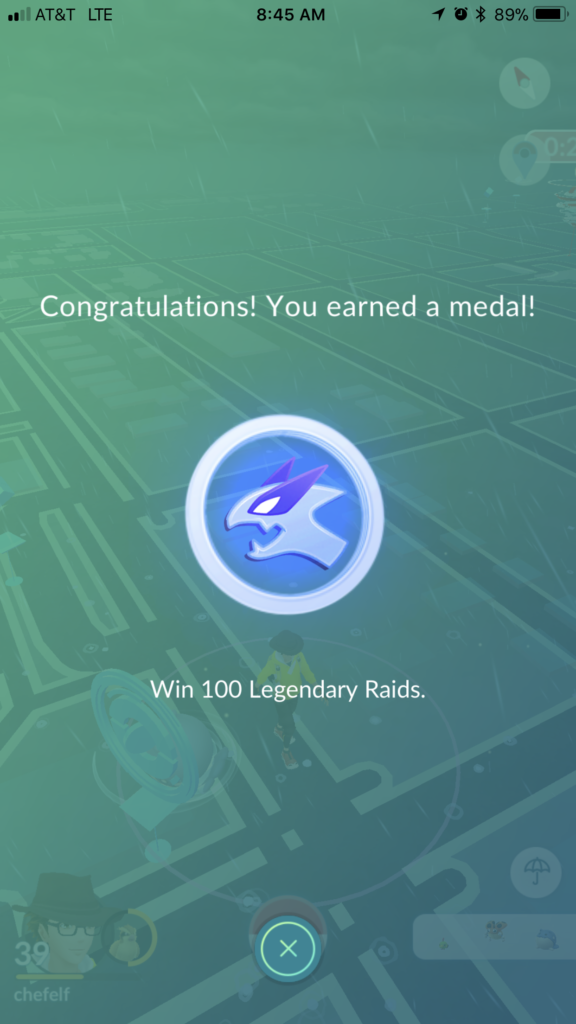 This also took me up to 100 Legendary Raids.
The new update has some great features.  The best feature is fixing the bug where you scroll to the top of your Pokémon screen any time you do anything.  Additional features include sorting the Pokédex by region and finally grouping the incubators together.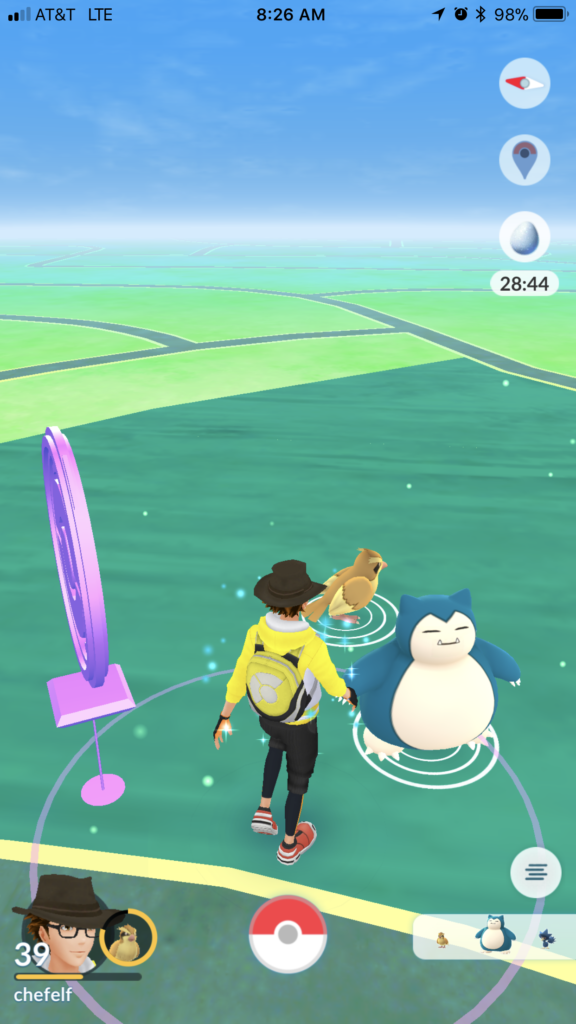 One odd change is the size of Pokémon.  For some reason Pidgey now is about half the size of Snorlax.  They listed this as an improvement to the way Pokémon scale.  This seems much more like a bug to me.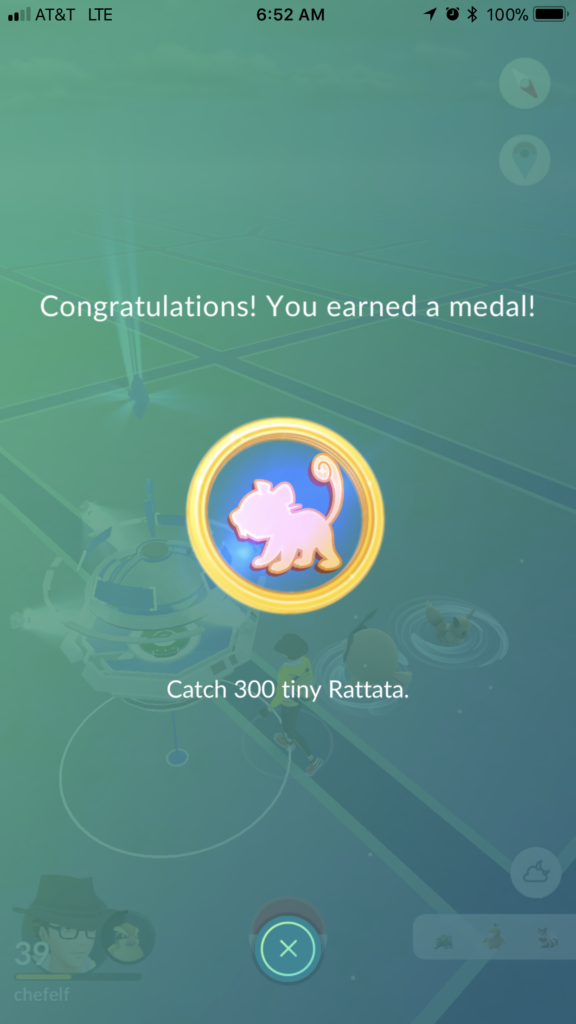 But nothing makes me prouder than finally completing my 300 Tiny Rattata Medal.  The reward for this medal is that I can resume ignoring Rattata again and I've got to say it feels pretty good.
I'm 2.5 million XP away from Level 40 and I'm looking forward to ignoring a lot of Pokémon after I hit that milestone.
I'm looking at you, Weedle!