Generation 3 is upon us in Pokémon Go.  Well, at least one third of it is.  I've been saying for some time that the launch of a new generation of Pokémon is exciting but that excitement will be shortlived.  After the first weekend of playing through the game I am already sick of Zigzagoon and Gulpin, however, there are plenty more of the new generation that I haven't caught.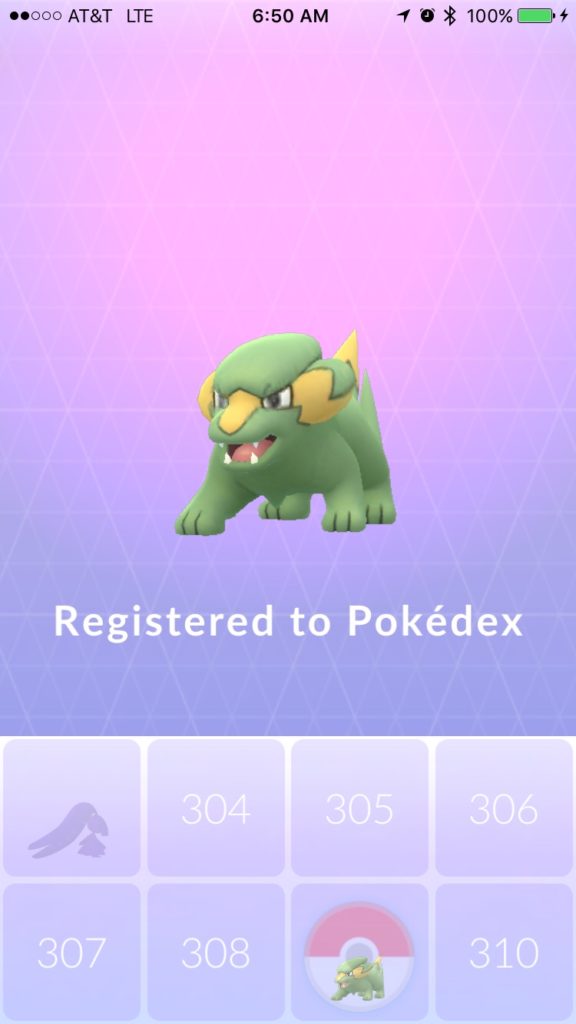 The excitement of registering a new Pokémon to the Pokédex is always exciting.  In the 90's when the card game was huge I was always more interested in collecting all the Pokémon.  Once you catch 'em all, there needs to be something to keep you playing.  In the case of Pokémon Go it is certainly a lot more affordable than the hundreds of dollars I spent on those damn cards.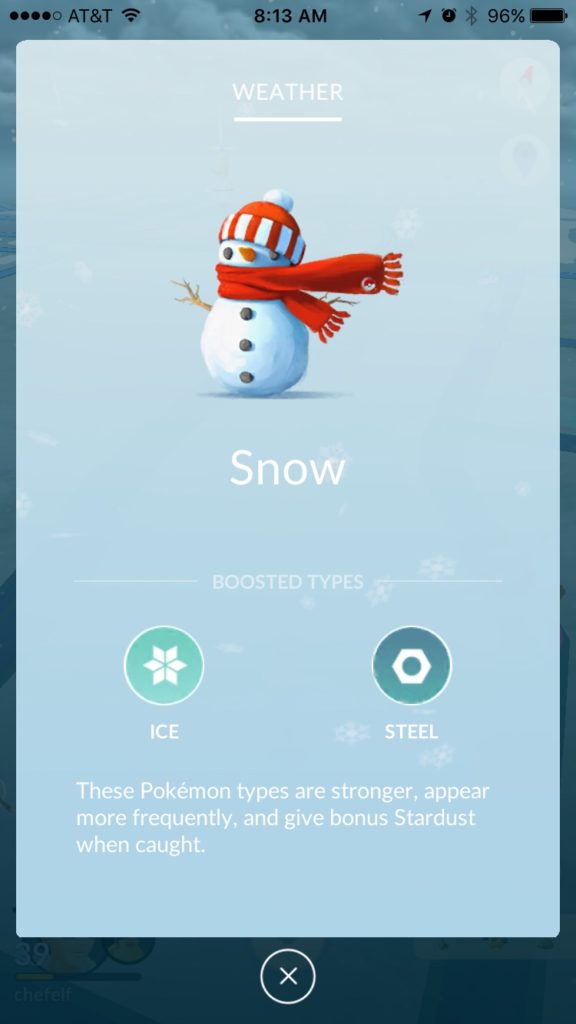 Weather, on the other hand, is a new game play element.  This is the sort of thing the game has desperately needed for a while.  The introduction of weather is so much more than I originally thought.  It's not just a cool effect thrown on top of what's already there.  The introduction of weather influences spawns of certain types, it makes them stronger, it improves their IVs, and it strengthens their attacks.  Raiding in weather is even better as you have the opportunity to catch higher level Pokémon (up to level 25) and deal more damage in those battles depending on what Pokémon you select.  There is now more strategy in raiding and gym battling.  Sometimes the strategy is just cursing up at the few clouds in the sky so that you have a chance to catch a level 25 Ho-oh.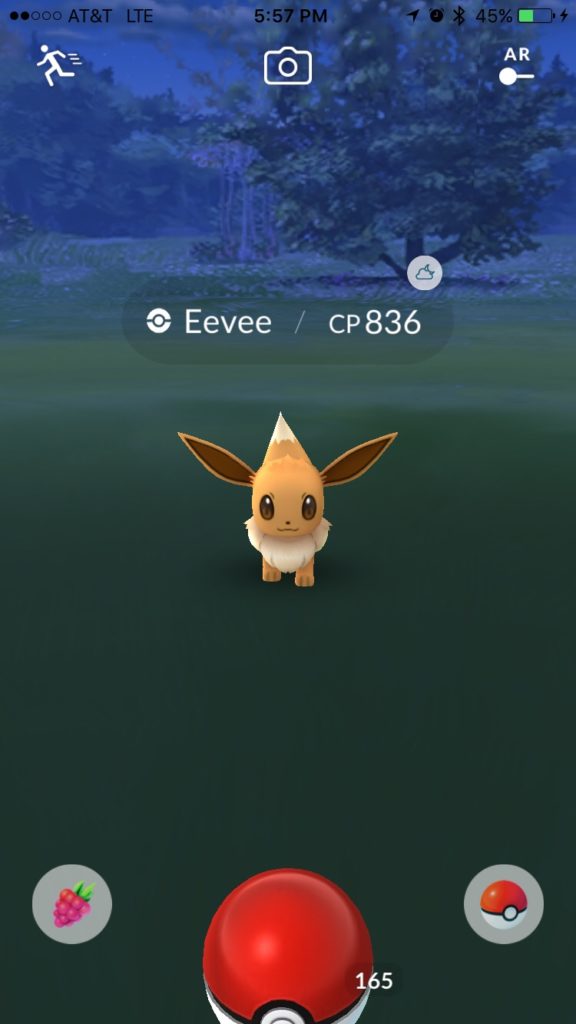 I didn't know about the weather boost at first so when I came upon a 836 CP Eevee in the wild I was shocked.  I thought maybe they'd done a CP rebalance again as the max CP for a level 30 Eevee is 830 CP.  I've never encountered one beyond 800 CP in the past.  Now I've caught several even higher than this one.  The max level for wild spawns is now level 35, something that makes the weather effects that much more interesting.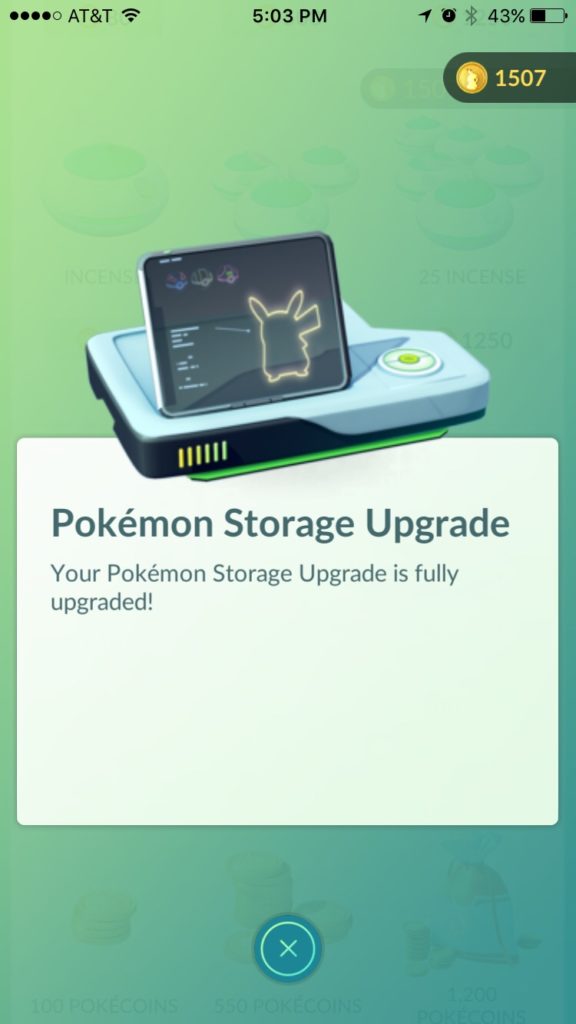 Increased Pokémon storage is another great feature.  It seems crazy but my storage was constantly filling up with only (only?) 1000 slots.  With 1500 I can now bank a heck of a lot more Pidgeys for the next double XP evnet.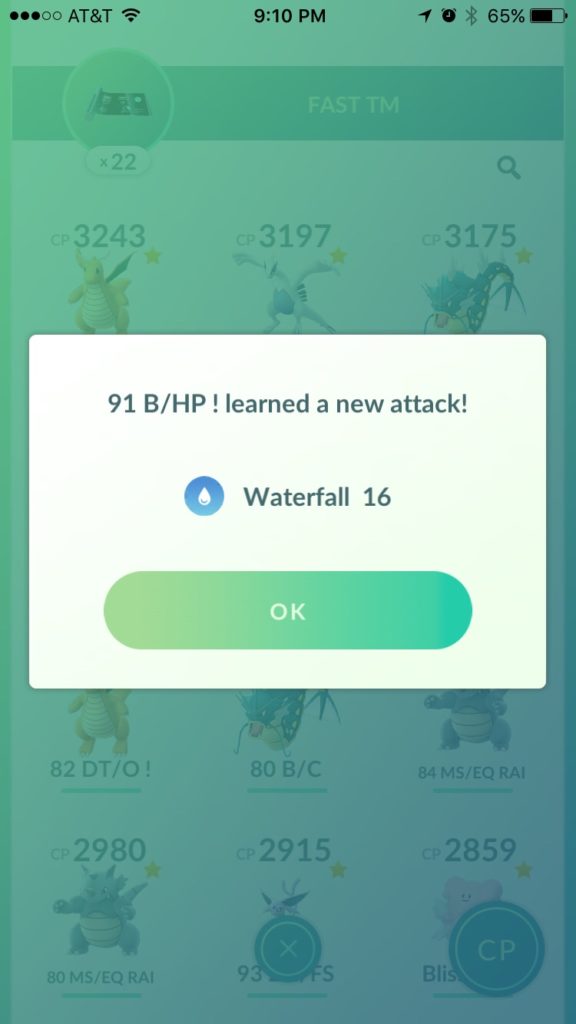 Adding Waterfall as a quick move has just made Gyarados the strongest water type attacker in the game as it should be.  Eevee, at least where I play, are extremely common and having a dozen overpowered Vaporeon is relatively easy.  With the 400 candy needed to evolved a Gyarados it only makes sense that it is more useful in the gym and raiding systems.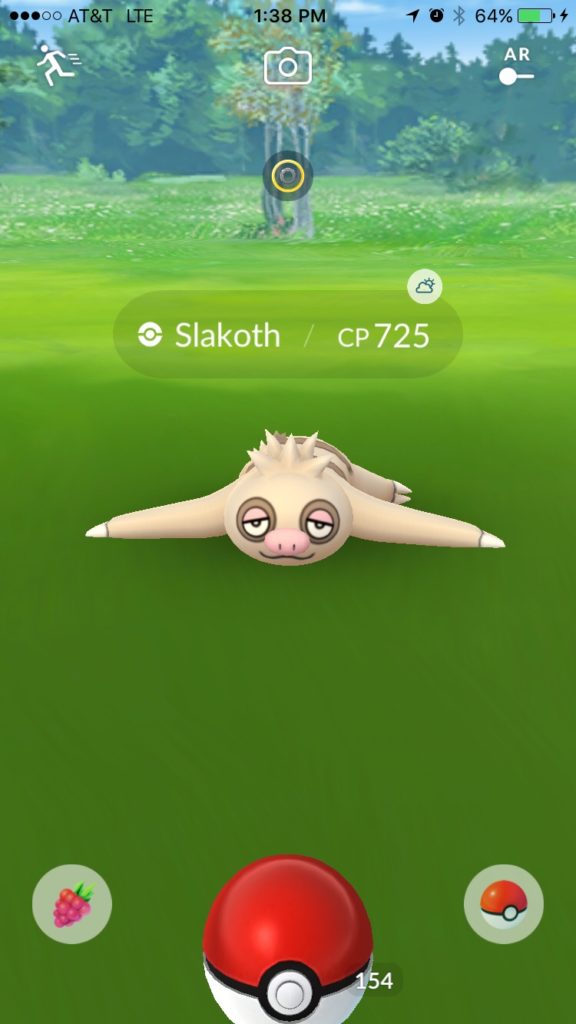 The introduction of Slakoth (evolving eventually into Slaking) makes for a fun hunt.  It took me forever to accumulate enough Dratini to evolve Dragonite or enough Mareep to evolve Ampharos.  It's nice to have something challenging to work toward.  The bonus is that this time it will be a Pokémon which could be extremely important, if not just fun, to use in gym battle and defense.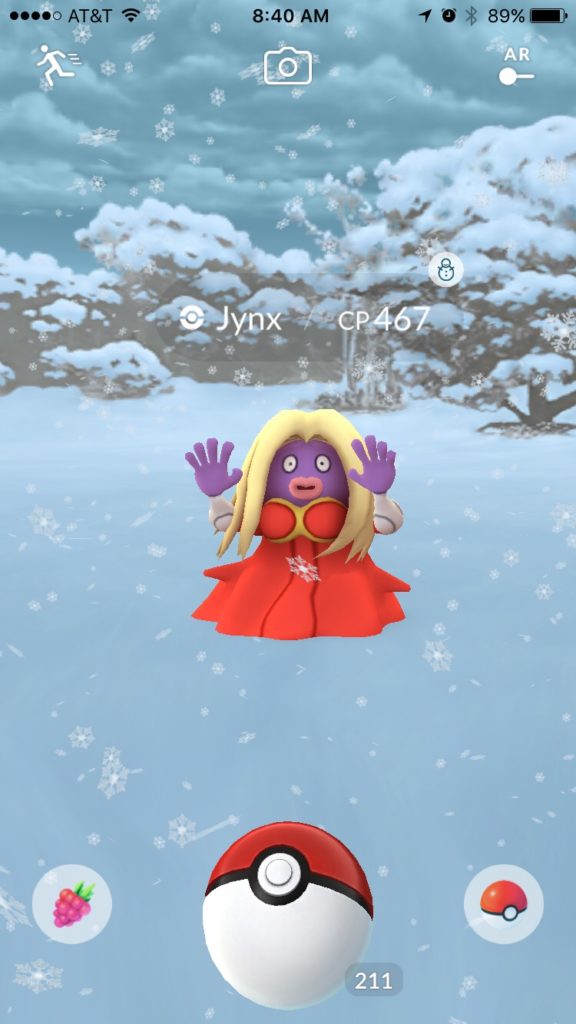 Overall this new update has been a breath of fresh air.  It's great to get out there, find new Pokémon, and see this game take an interesting strategic turn.  Ultimately releasing all seven generations would be fun but it would be short lived.  What this game needs is more little tweaks like the one we just witnessed.  More stats, more strategy, and more nuance in the game play.
I'm very excited for what this new update has brought.  This is the biggest rework to the game since the new gym system and raids were introduced.   I hope Niantic does not sit back for too long before rolling out nice new features like these again.  The game has taken a great step forward with depth but there is still more work needed to increase the overall percentage of time I, and many others, spend playing this game.