This brings us to Canto Bight.  Canto Bight is the big gambling city (planet) where we see a bunch of wealthy elites hobnobbing and living the good life.  We learn that Rose hates Canto Bight because she may have grown up in similar surroundings.  She shows Finn that behind the shiny and ritzy glamour hides a darker side.  There are racing animals being abused and slave children being used to work as caretakers for those animals.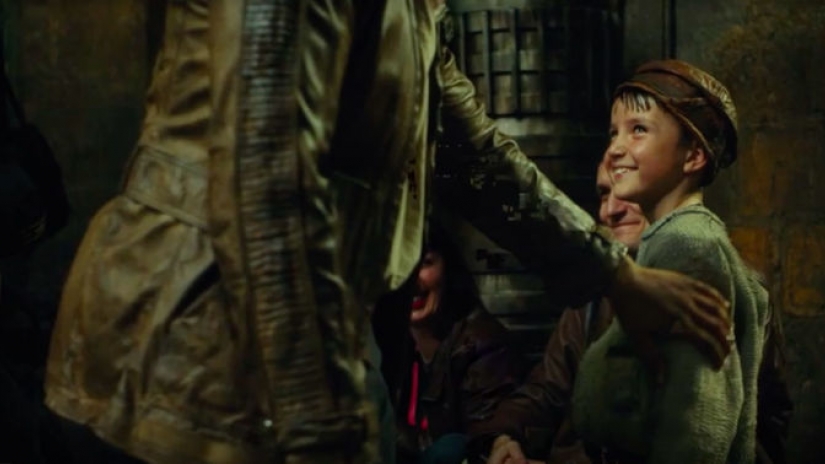 The Star Wars universe of the prequels and new trilogy apparently have a pretty big problem with slaves.  Given the number of slaves we see in the prequels and in this new trilogy it makes one wonder if the galaxy wasn't better off during the Empire.  There aren't really any slaves during the Empire with the exception of Leia for about a day and a half.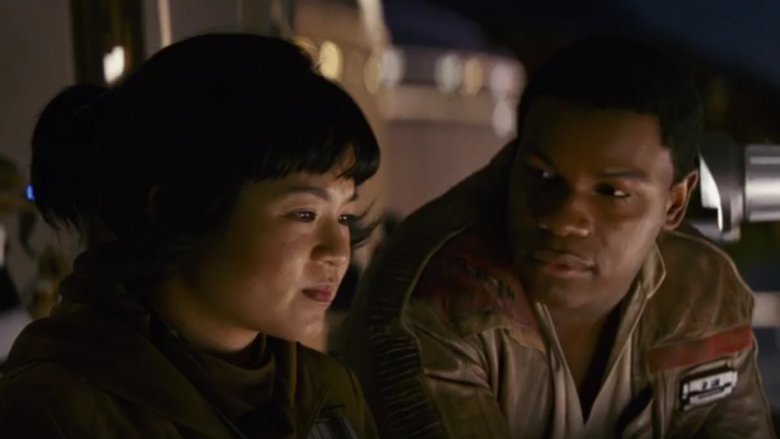 Rose says she wants to put her "fist through this big beautiful town."  The whole thing just feels kind of cheap to me.  We have never hear anything about this place but then it just sort of gets thrown at us.  Here's this thing for you to hate!  Aren't the people here terrible!  This is the root of all the problems in the galaxy!  Don't you want to see this place trampled?  They may as well have called Canto Bight MacGuffin City.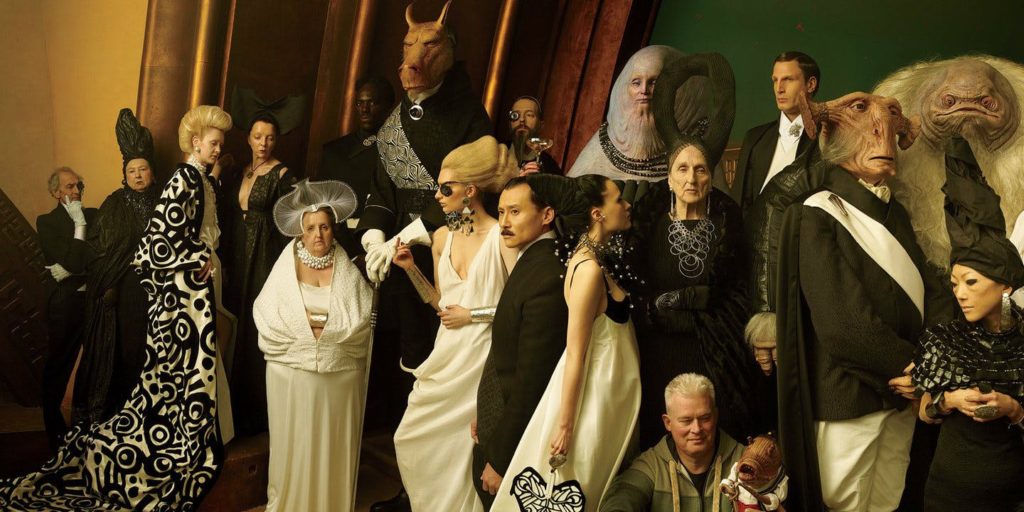 There was a brief point in the theater where they were wandering through the casino looking for the master code breaker where I thought, "Whoa, wouldn't it be amazing if Lando was the master codebreaker?"
I started to get really excited.  I was actually almost nervous, waiting to see one of my favorite (indeed, everyone's favorite) characters make his glorious return to the franchise!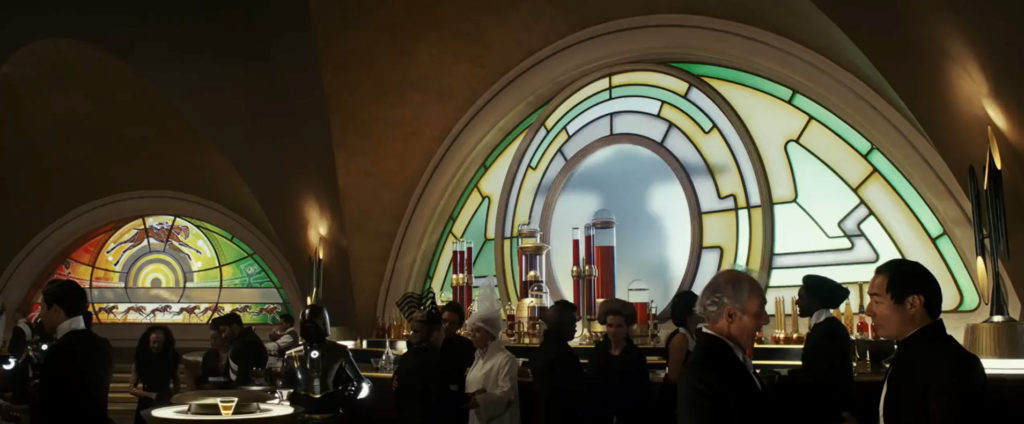 Sadly this was not the case.  However I was pleasantly surprised when they revealed the master code breaker.  The character seemed like he was going to  be amazing.  We see him deliver a line of dialogue and then we never see him again for the rest of the movie.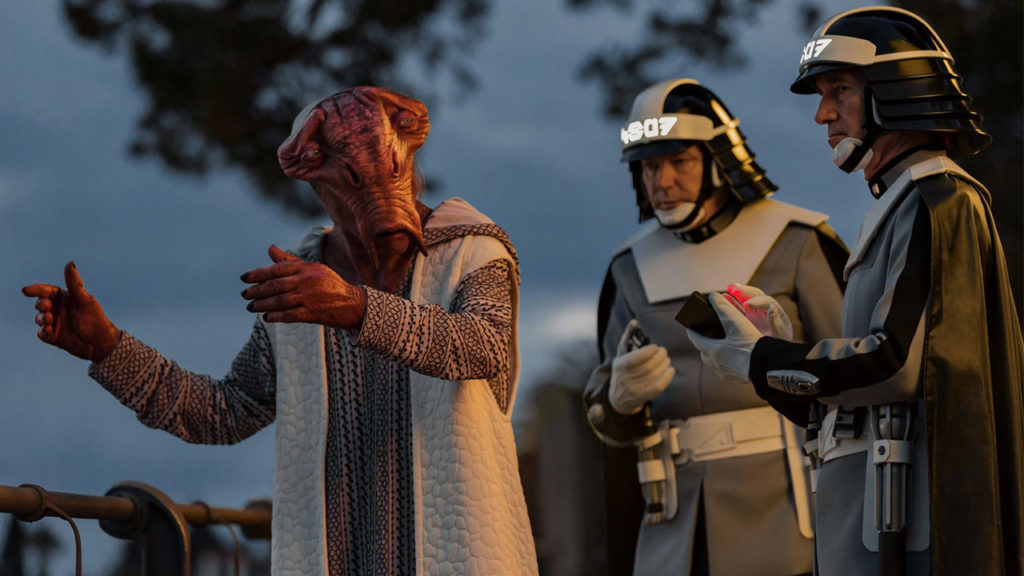 Right after we meet this character Finn and Rey are arrested for a minor parking violation and thrown into prison.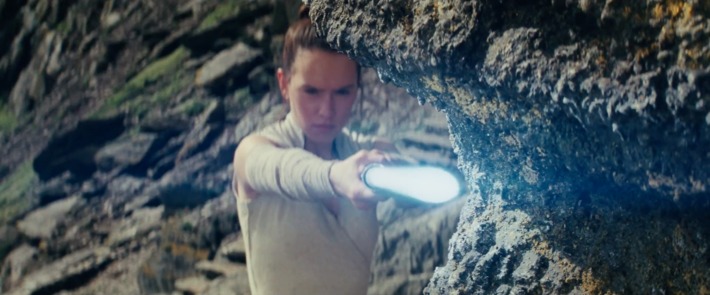 Bach on Ahch-To Rey is practicing swinging her staff around and stopping just short of a rock on the edge of a cliff on the island.  After a minute of this she switches to a lightsaber.  She becomes a little too excited and accidentally slices the rock apart where a two ton section of it slides off the cliff and destroys a cart that two Force Nuns are pushing.  They already hate Rey for blasting a hole in the rock hut earlier so they are even more annoyed with her after this.  This whole scene is played off as a comedic break but in reality Rey almost killed those Force Nuns.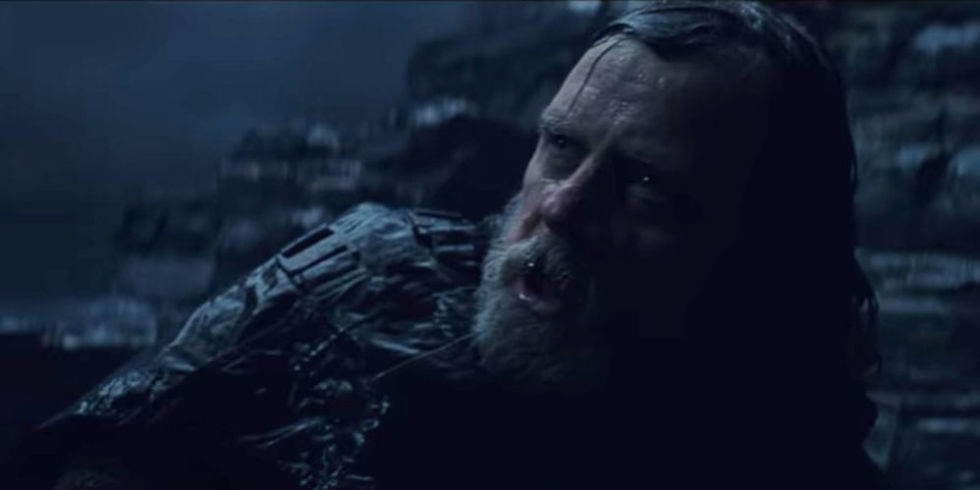 Later Luke is grumbling to Rey about how horrible the Jedi are.  "The legacy of the Jedi is failure, hypocrisy, hubris."  Luke seems to forget that the only Jedi he every knew personally are ones that he personally trained.  It seems a little presumptuous for him to assume that all Jedi and there should never be another.
Luke Buzzkiller goes on to state that it was a Jedi who created Darth Vader.  I'm not really sure I understand the logic on that one but Rey adds that it was also a Jedi who saved Darth Vader.  Luke then gives her a look of annoyed acceptance.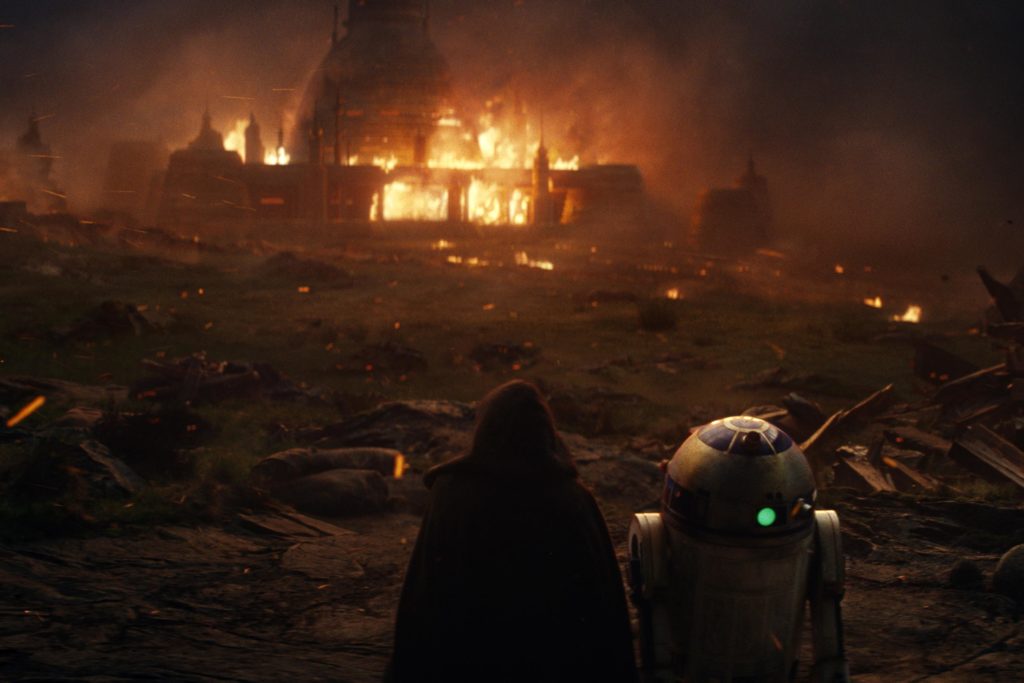 Luke then goes on to deliver some of the most powerful dialogue in the movie.  He describes the night that he went to confront Ben Solo, having sensed the darkness in him.  He went to confront him, in the middle of the night when Ben Solo woke up, got he wrong idea, then somehow destroyed his hut, pushed Luke, and destroyed the temple.  He took some students with him and killed the rest.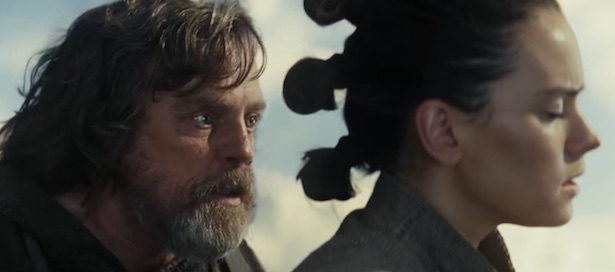 Luke opens up about his failure to Rey and we see the pain in his eyes.  We see why Luke wants to give up.  Unfortunately I'm also left hoping that Luke would be stronger than that.  I'd always assumed that the Luke Skywalker I knew and loved would not have let a setback, albeit a large one, just make him give up.
It seems to me that he legacy of the Jedi according to the prequel trilogy and the new trilogy is a legacy of giving up and running away.  Yoda did it.  Obi-Wan did it.  Now we see Luke doing it.   I just have a hard time accepting that these Jedi who were such fearless warriors in the face of overwhelming odds would just give up.  How would the end of Return of the Jedi have been if Luke had just bolted out of the throne room and gone to hide on a remote planet for twenty years?
Sadly, the Rebellion/Resistance may have been in better shape by this same time had he done that.
Next up . . . The Great Escape!