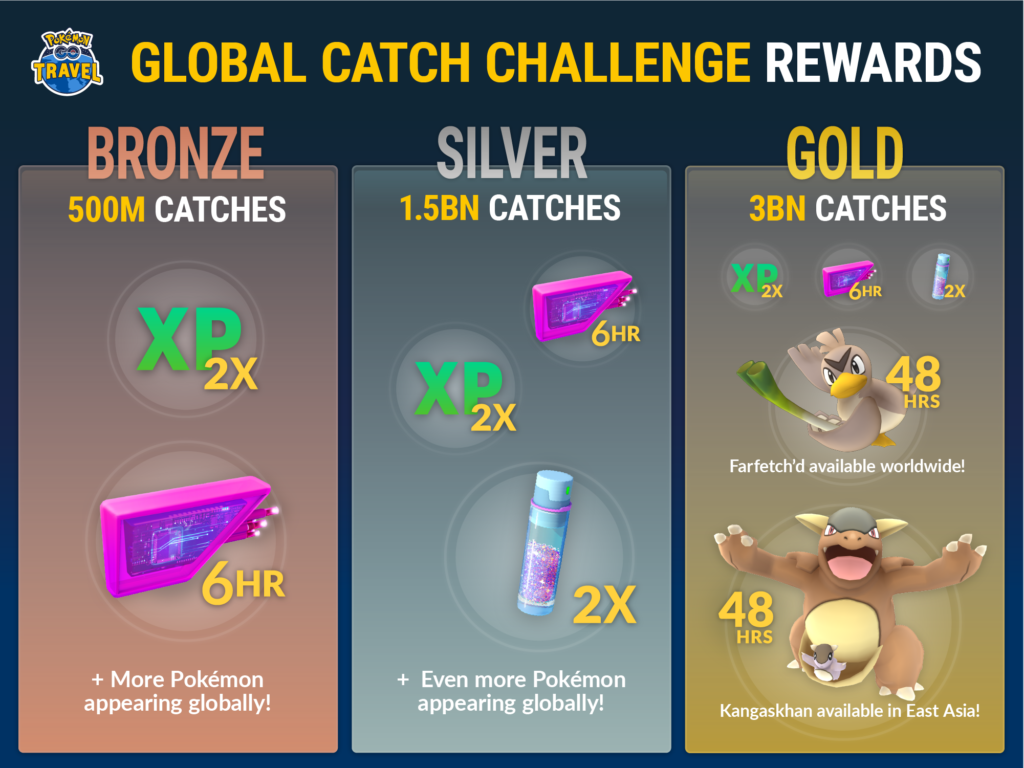 Pokémon GO players have eagerly been awaiting the announcement of a Thanksgiving event.  Earlier today Niantic announced the Pokémon GO Travel and the Global Catch Challenge.  In true Niantic fashion they're a little short on details such as the actual start date and time or giving us a ballpark of how hard it will be to catch 3 billion Pokémon.  I don't have any sense for how many are caught in an average week and I'm sure most players also do not have access to that information.  Nevertheless it looks to offer some potentially interesting rewards.
I don't know what the likelihood of all of us hitting the 3 billion mark is but I suspect that no matter what it will happen.  I can't imagine anything that would take the wind out of our nearly windless sails more than the potential for unlocking a regional exclusive and then not delivering.
Catching my first Farfetch'd would be pretty cool but the double XP and double stardust is even more appealing as I lumber slowly toward level 40.
This could keep the game interesting for another week or two but Niantic still has a lot of work to do to make this game at all compelling for most of us who play daily.
For now I'll just enjoy these small windows of fun and hope for the eventual update that will rekindle the game for us all.