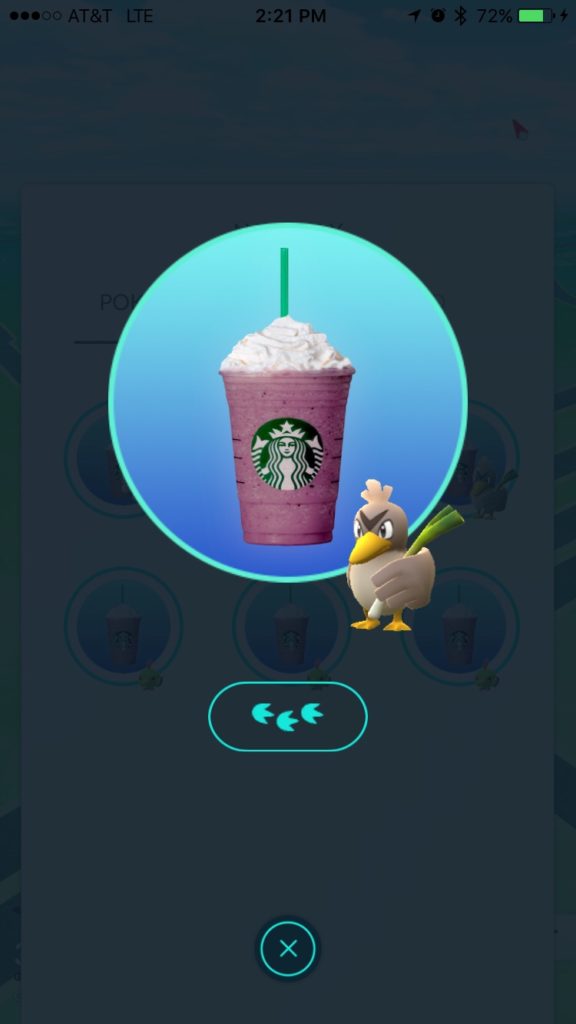 Well, we did it.  As a global community, around this time last night, we successfully caught 3 billion Pokémon.  There was really no doubt that this would happen. but it was still fun.  With that milestone we saw the release of Farfetch'd, previously only available in Asia.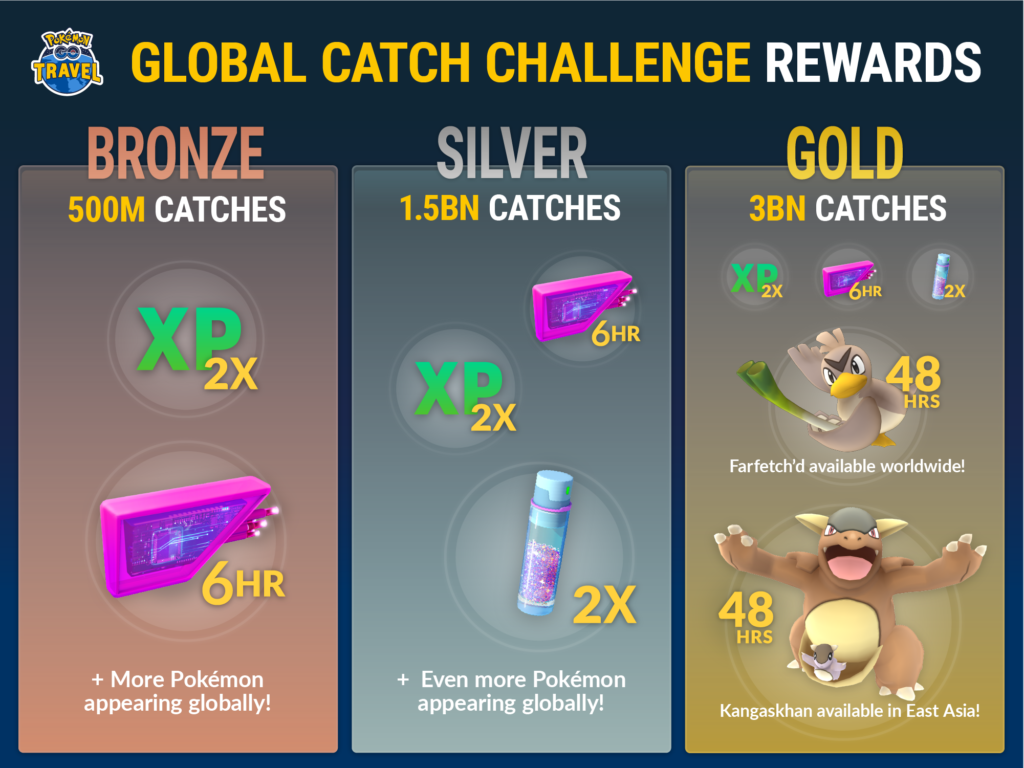 In reviewing the reward tiers this was pretty much the least exciting.  Double XP and 6 hour lures was a nice incentive.  Double stardust was probably the most enticing reward as stardust remains one of the most difficult things in the game to obtain.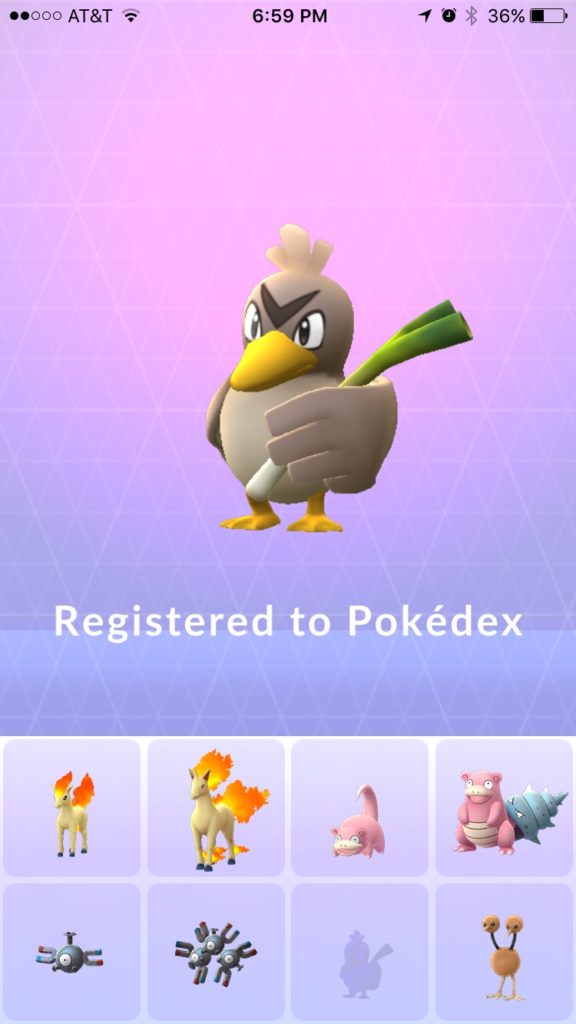 Getting access to Farfetch'd gives me mixed emotions.  Part of me feels like the region exclusives should stay locked in their regions.   The excitement of catching a brand new Pokémon and seeing it registered to your Pokédex is one of the most powerful things in this game.  However, as the final reward for this event it was a little anticlimactic.  As with any of the region exclusives once you catch one that's pretty much it.  There are too many Pokémon in this game that are completely useless.  Farfetch'd, along with all the other region exclusives, is one them.  It's no good for battling and no good for attacking, it's simply a Pokédex filler.  Once you catch one, you don't really need any more.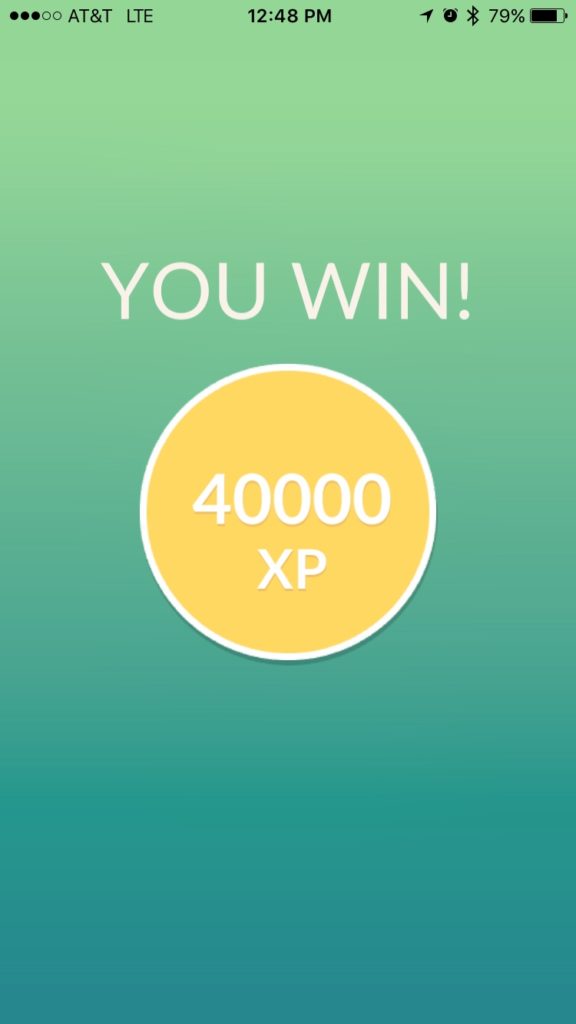 While it was nice to catch I hit the streets, put on a lucky egg, and tried to do as many raids as possible.  Tier 5 raids dish out a whopping 40,000 XP during this event with a lucky egg on and after catching Farfetch'd I was eager to try to collect as much XP as possible before the event concludes.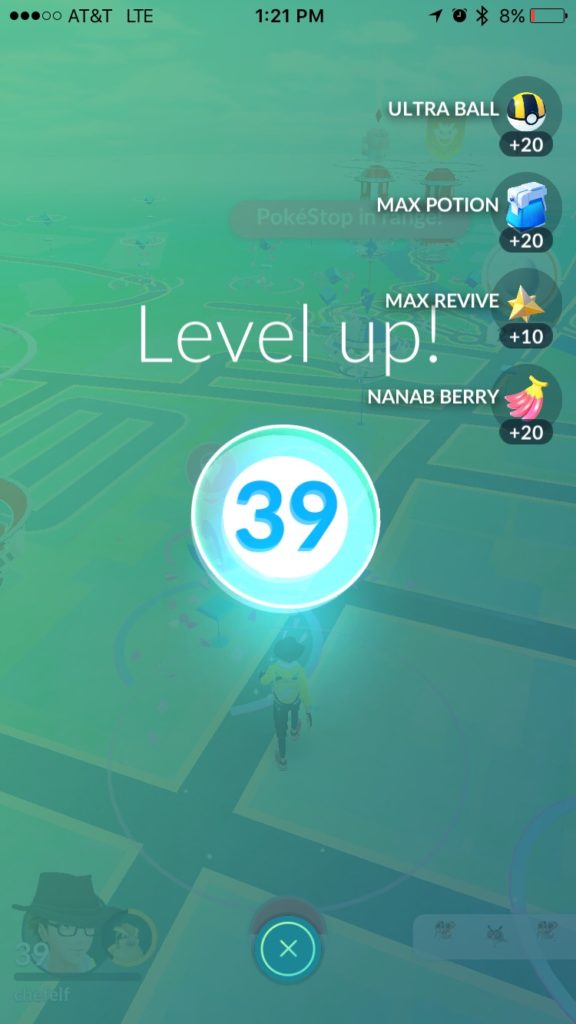 This afternoon I finally hit level 39.  That means I'm 75% of the way through the game.  Now begins the length 5 million XP slog to level 40.  Short of double XP events it's going to be some pretty slow progress from here on out.
Overall I think this event has been a little different and pretty fun.  However, what it proves is that he addition of new Pokémon only introduce a very brief excitement back into the game.  There are some fundamental changes and additions that need to be made if they are going to capture the same level of enthusiasm that the game once enjoyed.
Until then I'll continue to play every day, slowly making my way to 40.  I haven't missed a day since the game came out.  The difference is between those days where I play for a total of 20 minutes, and the days where I am walking 20 kilometers and end up playing for 10 hours or more.
Let's hope I'm still level 39 when the next round of excitement begins!