Wow.
After nearly two years it seems that Niantic has finally discovered a way to make events a surprise.  Out of nowhere Niantic announced this morning that they'll be launching another event, a mere 24 hours after the previous one ended.  Just when I thought I'd be able to build my Pokéball inventory back up it looks like I'm still destined to have my item storage depleted.
Here's the official announcement: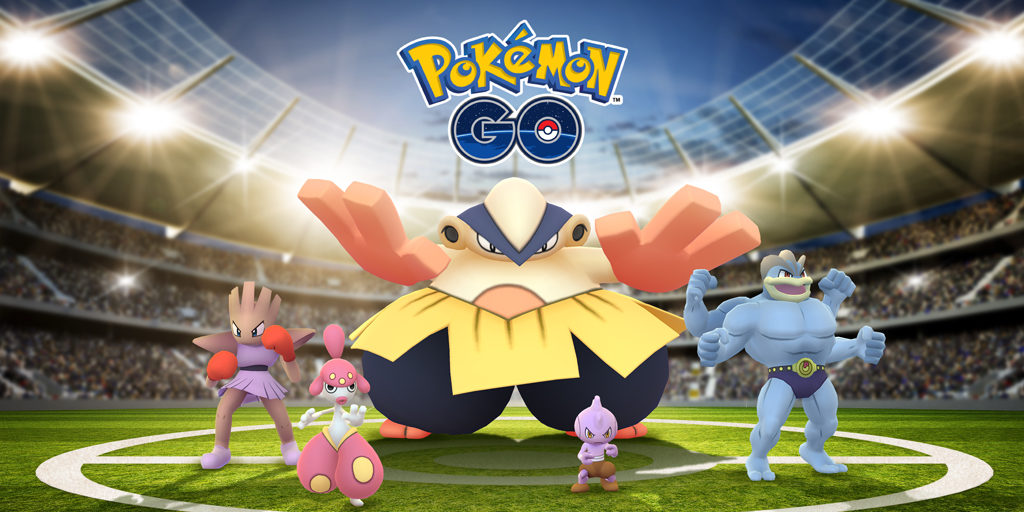 Trainers,
It's time to test the strength of your Pokémon during a special battle event! Fighting-type Pokémon, such as Machop and Makuhita, will appear more frequently in the wild starting May 1 at 1:00 p.m. PDT.
But what's a battle celebration without some competition at your nearby Gym? Until May 14, you'll receive 2× bonus XP for Gym Battles and Raid Battles. Plus, Raid Battles will also award a guaranteed 3,000 Stardust for participating—and at least one Rare Candy if you win!
Several actions at Gyms will yield bonuses, including a 2× Badge multiplier, so you can receive even more benefits at a Gym you visit frequently. Just stopping by? Spinning the Photo Disc at Gyms will also yield more items!
Our Battle Showdown is sure to pack a punch, so don't miss it!
—The Pokémon GO team
I feel like we were inundated with Machop during the Kanto event but this seems to be a very good way for newer or more casual players to earn their Gold Black Belt badge and earn some vital Pokédex entries.
The most interesting part of this event is that it focuses around gyms.  Battling will earn extra XP, raids will earn extra XP and guarntee rare candy, and there's even a multiplier on gym badges.  To the best of my knowledge this is the first time I've seen gym badges be relevant in the game since being launched nearly a year ago.  It would be great to see some future research surrounding gyms and gym badges.
Additionally, with hundreds of shiny sprites added to the game we can no longer predict when or if a specific shiny variant will be added to the game.  It is very possible that we'll see shiny Machop or even several shiny fighting types added with this event.
In a stark contrast to where this game was at this point last year, Niantic is giving us nothing but reasons to make sure we play this game every day.